The Refined Cook Experience
"For is there any practice less selfish, any labor less alienated, any time less wasted than preparing something delicious and nourishing for the people you love."
-Michael Pollan, Cooked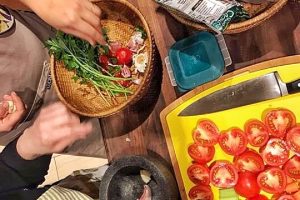 Creative
Like alchemy, cooking transforms the mundane into something magical and complex. Learning to cook well, we not only are able to sustain ourselves, but we make something from our own actions from which we can take pride. In a Refined Cook class, we create four to six dishes from scratch for a three or four course dinner party. You will learn about ingredients, cooking techniques and time-saving short cuts so that you're inspired to re-create this experience at home or experiment and create new ones.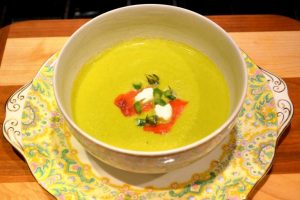 Beautiful
The Japanese believe that food should be enjoyed with as many senses as possible. In a Refined Cook class, not only do we focus on taste, but on presentation and artful plating, so that we feast with the eyes as well. We will be cooking beautiful food and sampling our creations in an elegant setting surrounded by art, music and the tantalizing aromas of our creations. Your Refined Cook hosts are artists (see About Us) who believe that beauty feeds the soul and that being well-fed in both spirit and body makes us all a bit happier.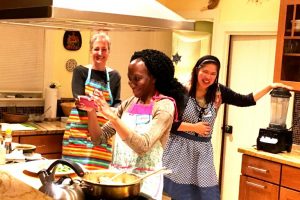 Fun
Learning and joy come about when we are free to play and make mistakes. We encourage experimentation in a Refined Cook class and we certainly play with our food! Just because our surroundings are beautiful doesn't mean we can't horse around, because we will. After all, a Refined Cook class is a party too, where folks from different backgrounds, sometimes from distant lands, and always with a story to tell, come together because we all love great food. When we say we want to bring the joy of cooking to the home, we mean it, because a Refined Cook class is fun!